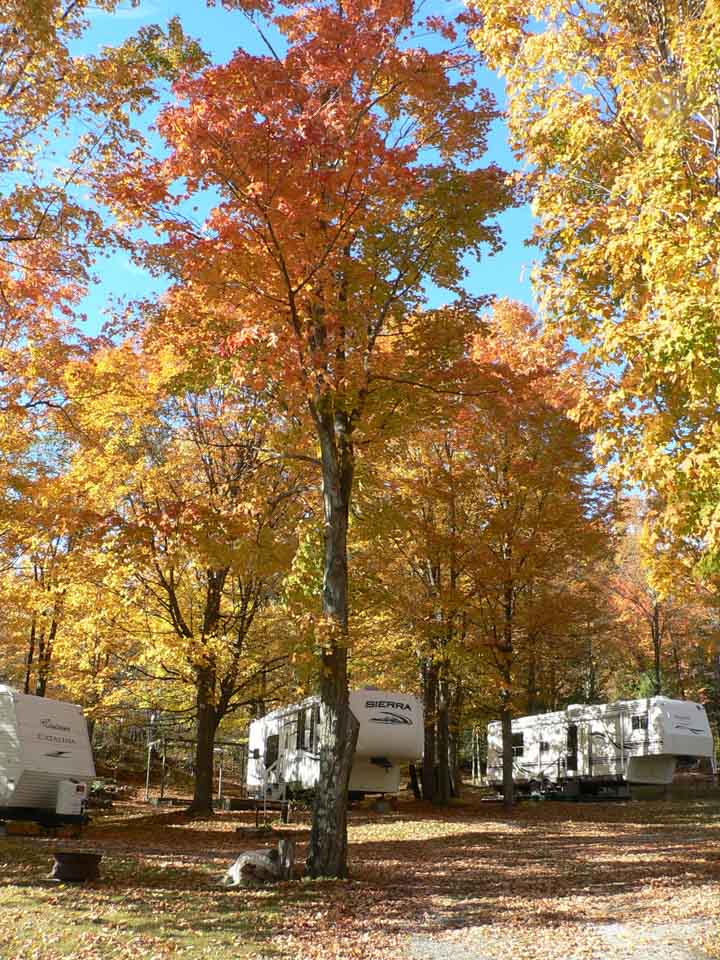 Late Season Camping
Let's set the scene, shall we? The September chill is beginning to creep into the air. You pull a sweatshirt over your head and your favorite flannel PJ bottoms on and zip your tent shut. The fire is crackling a few feet away, marshmallows waiting to be toasted. When you look up, you see nothing but the tips of trees and bright, twinkling stars. You just stand, soaking up the moment, smelling the fire, and enjoying every second while you camp. That's late season camping in Vermont.
We have a passion for camping and the way life slows down on our sites. When the biggest pressure is choosing between a plain toasted marshmallow or a whole s'more, it's easy to enjoy the world around you. As summer starts to fade, camping only revs up to the next phase. If you haven't gotten a chance to break out the tent, pack your cooler, and head to Maple Grove now is the time.
Fall in Vermont
Have you ever camped in September and October? It has a feeling like the last week of classes, like graduation day, like the end of a great day on the beach. When something is getting close to the end, but isn't quite over, you can really soak up and appreciate every single bit of joy. There's a special feeling to late season camping and I think it might be even more special than opening day.
Did we mention the leaves? Vermont is known for the stunning fall foliage and the way our green mountains set themselves ablaze with gold, red, and orange leaves. When you're surrounded by that type of natural beauty, you can't help but feel closer to the friends and family camping with you. Come enjoy that spectacular sight with us. We can't wait to welcome you!
Season Close
All good things must come to an end. The camping season ends for us on October 14. Before that day comes, enjoy the best leaf peeping around and stay with us. If you are interested in winter storage, please give us a call to talk about options.