The 2020 camping season looks a bit different than ones we are used to in the past. While we are no longer gathering together for group picnics or themed events, that doesn't stop the fun from happening around the campground and at your campsites. Here's how camping looks a little different during COVID-19 and what we are doing to keep the magic alive. 
Same Traditions with a Twist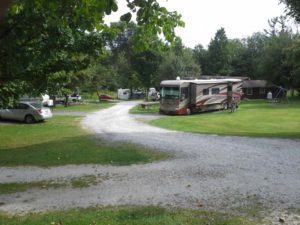 Campgrounds, and our campground in particular, offer a sense of community. When people come back year after year they are used to the special events and traditions that make this place feel like home. If it's the annual welcome picnic or another event, we do love to gather together. 
This year, we are keeping those traditions alive, but avoiding the gathering. For our welcome picnic, we went delivery style! Thinking up new ways to keep the good things while also helping you stay safe and healthy has been our priority. We don't want you to miss out on what you love about camping so we're doing our best to keep the fun alive. 
Naturally Socially Distant
Campgrounds like ours certainly have an edge in this new normal. With the open air all around us, your own campers and tents coming and going, and space between each group it really allows us to stay safe this season. Guests are used to eating, chatting, and staying on their own campsite. So with just a few tiny adjustments to the way we use our common areas, the campground is ready to go as a perfect place to "gather".
Vermont is Staying Safe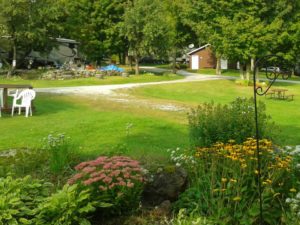 The state of Vermont has impressed us over and over as our leaders make smart, thoughtful decisions about what to open, and what to close. Their guidance has allowed us to remain one of the safest and healthiest states. We are so glad to be in a place that continued to be an example and a safe haven in this country. Thank you to those in our community who have worked hard to make it that way and for those visiting who follow our guidelines. 
Camping is the New Normal
While so many things shift and change, we hope our campground can remain a spot of joy for all of you. We love camping, if that wasn't obvious, and being able to share this season with you is something we are so excited about. If you have any questions about how we are adjusting or what Camping during COVID-19 looks like, check out our COVID-19 FAQ page.