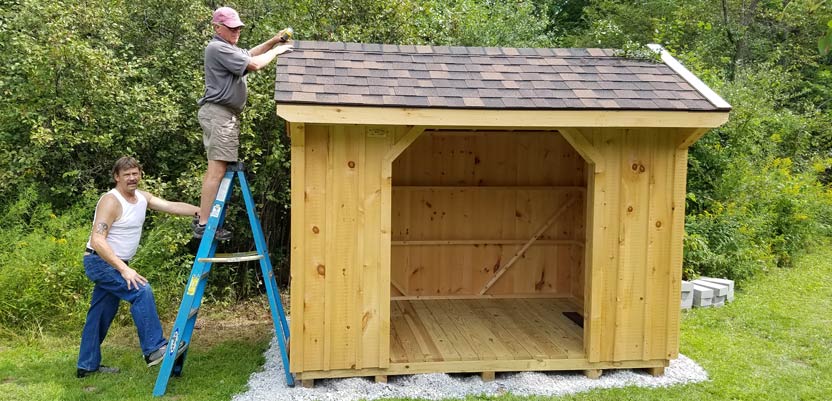 Whether you just don't want to pitch a tent, or if you want to pitch a tent, but would rather be in out of the elements. We have the option for you!
We have just installed two beautiful 6′ x 10′ lean-tos in the tenting portion of our campground. Sleeps approximately 4. Could also fit a small tent or a queen sized air mattress.
Lean-to rentals are $40/night. Call or visit our Reservation Request form to book.