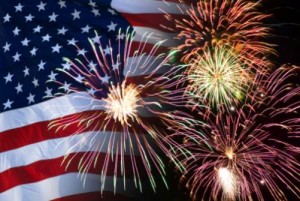 Fairfax, VT loves the 4th of July!
The 4th of July Parade starts 1 pm at St. Luke's Church (line-up 11:30). It follows a 2-mile route down Main St. right onto Hunt St. and ending at the Fairfax Community Recreation Park.
Community Day is 2 – 6 pm featuring booths from community groups and businesses
The 22nd Annual Ducky Race starts at 4! Buy your Ducky Tickets ($4 each / buy 5 get one free) around town from now until 3:30 that day to cheer your plastic ducky down the Lamoille River. The finish line is at the park where the owners of the first 3 duckies to finish will win cash prizes and the famous Golden Duck Trophy is awarded. Proceeds from the Ducky Race support recreation programs!
Read more here on the Fairfax, VT Parks & Recreation Website.